Welcome to my Web site!
The site was developed for meeting new interesting people, but generally for those religious Jewish people who's forced to travel often all over the world, as me. If you are going to travel to some place and looking for Kosher Food, Hotel or Rabbi I hope this site will be helpful for you. My intention is to concentrate here the information, so important for you and me.
I also hope you will find several minutes to share with us your knowledge of this kind. If you are French, Australian, Brazilian or just returned from some country, please give us a hand.

Sorry, actually this photo is more serious that I am :-)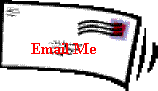 This page was last updated on 01/06/00.